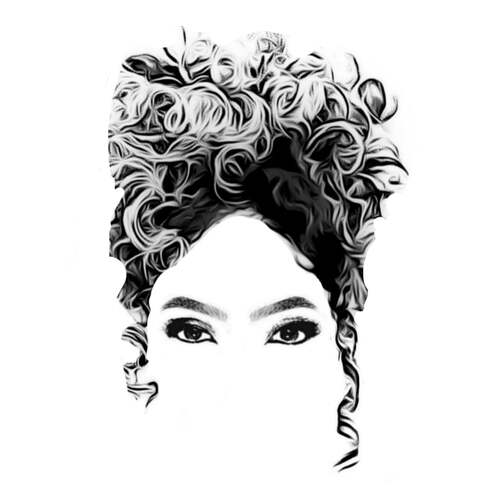 We believe that everyone deserves to feel confident and beautiful, regardless of their hair type. We are committed to educating, embracing, and encouraging our clients to wear their own natural curly hair.
SHOP WITH OUR OWN PRODUCTS
If you've been blessed with natural curls, no matter what type, size or color, you are in the right place! Either natural or chemically manipulated, whatever form your curls come in, you are welcome to visit me for consultation, advice and treatment. I am here to help you maintain your curls and embrace them with confidence!
Check out below which type of curly hair do you have.
I would love to restore your natural curls by using NO SILICONE,NO PARABENS, and NO SULFATE products. it means NO HARSH CHEMICAL PRODUCTS in your hair.
My technique is cut your hair dry and in its natural curly state.
WHAT OUR CLIENTS SAY ABOUT US?
Would like to give my utmost gratitude to Jazz! 💖 She helped shape and stlye my curls in a more pleasing way. She was so gentle in handling my hair too. She did a dry cut, carefully trimming my curls. The products she used are safe for curly hair (all CG approved actually). I'll always have Jazz handle my curls moving forward.
Jazz was just so accommodating and friendly and made me feel right at home with my own curls. She told me that my curls are beautiful and she brought out definition in my hair which I thought was already a lost cause. She taught me a lot especially since I was just a newbie at CGM. What really struck me was her advice that no matter what hairstyle you have, it's confidence that makes you rock the look. I'm really happy with the result and will definitely be setting an appointment with her again. Thanks Jazz!!! 🙏🏻💛
She is so incredibly understanding and accommodating. I'm incredibly happy to find a gem of a stylist like her!! It's difficult to get a stylist that knows and understands curly hair but you know you're in good hands when you see Ms. Jazz's own gorgeous mane 😍 Getting styled by her has been one of my best hair experiences to date (though pinaka-drastic din, from long to pixie 😅) Could not recommend her enough!! I will definitely be booking her again in the future.
Haydee Illenberger
@hillenberger
She's the first hairstylist I've met that knows how to properly cut my curly hair. Most hairstylists would have series of criticisms about your hair then start to upsell products. With her she gave CGM tips, tips on how to choose your products for my specific hair. She also encouraged my daughter, who also had her haircut there, to love and care for her hair Overall it was a good service and pleasant experience. KJ Hau
Happy with my curls! 😍 I have been looking for a stylist to cut my hair even before the pandemic. What I like most about Ms. Jazz is the consultation that is happening while she handled my hair. Since she practices CGM herself, I immediately felt connected to her somehow and that she understands my journey. She gave accurate condition of my hair health and gave generous tips and encouragement on how to properly groom and style my hair. There is none like a curly woman empowering another and making her feel confident about herself! Never been this happy about my natural curls! True to its tagline, I feel like my curls came back to life! God bless you more, Ms. Jazz! 🙏 Samirra Vadakkan
@username
Great service! Ma'am Jaz is a pro in handling curly hair. One of the best in town.
WE USED THE FOLLOWING BRANDS
From Shampoo, Conditioner, Styler or Hair Treatment, these product are for you. 🙂