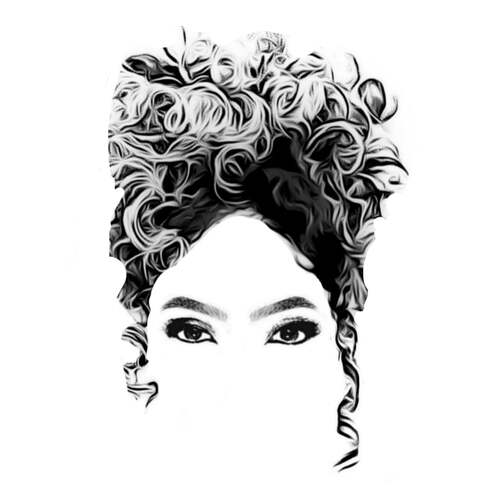 Jazz
CURL SPECIALIST FOR CURLY CLIENTELE
Founder and Owner of Cutz and Curlz,
Jazz is the one who handles for any type of Curls. from wavy, curly and coily.
whether Layered, Pixie, Bob or Shag. she's your go to person.
Consulting with her is the most important thing once you sit down with her. she will listen to you, and see what can be done with it.
from transitioning, (who have done hair rebonding/relaxer) she will guide you on your journey.
Jazz will encourage and educate you to embrace your natural curls with patience and effort. 
she is Certified Hairdresser /  Hairstylist in the Philippines since 2019 and over 6 years of practice in CGM.
Book her and all type of Services.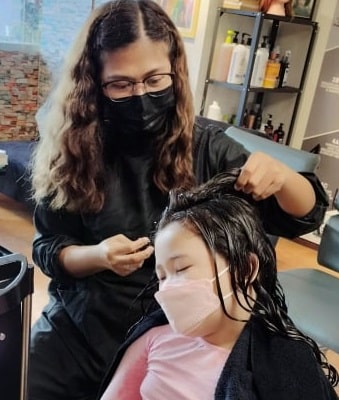 Mitzi was trained for Styling Technique under Jazz for a year and our next Curl Stylist soon.
you can book her under Express Styling if you want to do a Style for event, a photo shoot coming or also attend a wedding.
she also excels in braiding bohemian style whether curly or wavy.
you can also book Mitzi for Color and Style Service, if you need a root touch up or cover your grays or a minimal higlights to your hair:)
or after your hair color, she can also service you for Hair Treatment.
Book Mitzi for this services:
EXPRESS STYLE, COLOR & STYLE, HAIR TREATMENT.
RATE:
Express Style: Php500-Php1,200
Hair Treatment: Php500-Php1,200
Color & Style: please see rates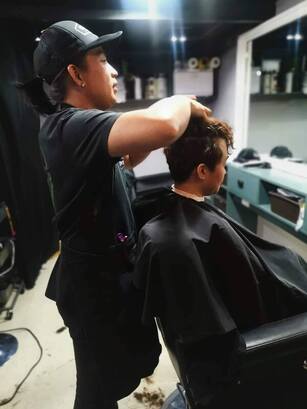 Orland
SENIOR STYLIST FOR MEN AND WOMEN
Orland started his career since 2010. he was trained from Schwarzkopf, Loreal and Wella. he is also known in Curly Community Group and can handle from Straight Hair to Curly Hair for both Men and Women. he is also best for Curly Pixie Cut and for Men who's goal is Jon Snow Hair from Game of Thrones 🙂 or Sleek Sharp Hair like Brad Pitt. 🙂
Orland is also excellent in Highlights, Balayage or any Fashion Color you want.
Book Orland for:
CURLY CUT & STYLE, EXPRESS CUT, CURLY CUT & COLOR, MEN'S HAIRCUT, CHILDREN'S CUT, HAIR TREATMENT
RATE:
Express Cut, Children's Cut & Men's Cut: Php500
Curly Cut and Style: Php1200-Php1800 (prices may vary)
Curly Cut and Color: please see rates
Home Service Charge: Express Cut Only. Php1000/Client, Minimum of 2.
For HOME SERVICE, only available on Weekdays Mon-Fri